How Do I Send an Article to the Editor?
We are glad that you are interested in our magazine!
In order to publish the material, please first study all the information sections of the site. Read the requirements for published materials carefully.
The publcation algorithm:
1. Register on the site.
2. Log in to the site using your username and password specified during registration (or log in using your social network account).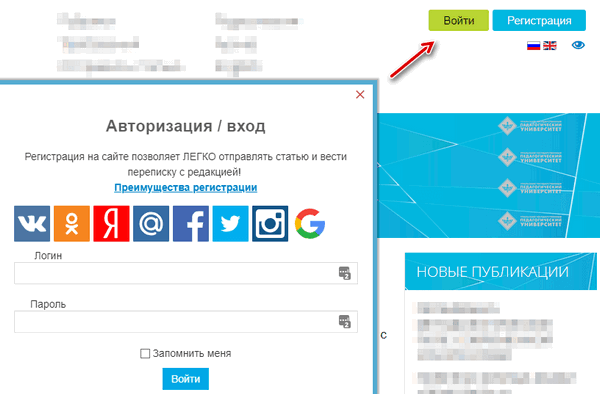 3. Submit your article via the special form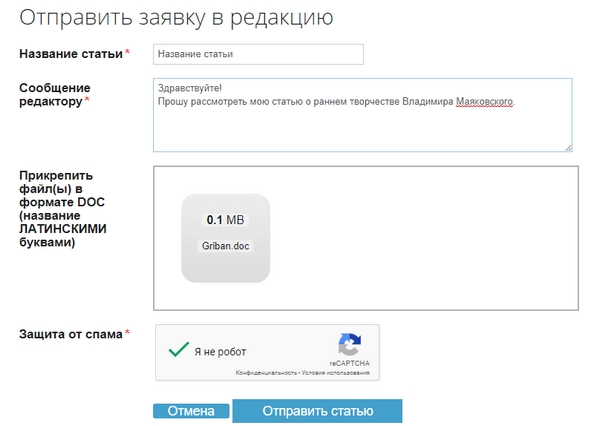 4. After sending the article, you will receive a notification email.
5. In the section "My applications" you will be able to track your application sent to the editor.

6. To go to the application page, click on the title of your article.
On the application page, you can correspond with the editor and attach additional files.

Good Luck!